Ada Marie Hilyer Spain
Ada Marie Hilyer Spain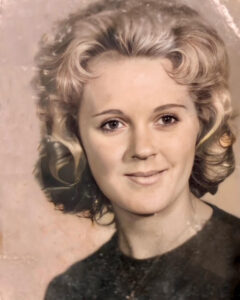 Ada Marie Hilyer Spain, age 76 of Alabaster, went to be with her Heavenly Father  Tuesday, September 20, 2022. Ada is preceded in death by her spouse of 23 years, Charles Hilyer; parents, Vester Lee Spain and Ada Pearl Atchinson Spain; sister, Elizabeth Franklin, brothers, John Carroll Spain, Leroy Spain and Yz Spain.
Ada is survived by her daughters, Carie Armstrong and Vickie Hilyer; son, Charlie Hilyer; sisters, Margo Parrish, Voncille Lucas and Betty Jean Ellison; grandchildren, Matthew Gardner, Brooke Hilyer, Isabella Campos and Abigayle Hilyer; and great-grandchildren, Kaiden Pierce Hanson and Kolson Beckett Hanson.
Ada was a devoted mother, grandmother, and great-grandmother. Ada was deeply loved by her family and she will be greatly missed.
A Celebration of life will be held Tuesday, September 27, 2022 at Camp Branch United Methodist Church at 2 pm.