Patricia Lou Reed
Patricia Lou Reed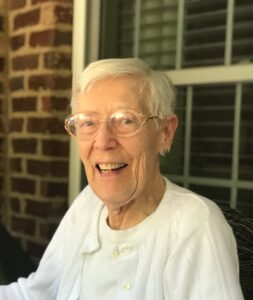 Patricia Lou Reed, age 86, passed from this walk of life on Friday, October 28, 2022.
She was born to Mr. Allen Leroy Brandenburg and Mrs. Esther Lucille Miller
Brandenburg on April 28, 1936, both of which have preceded her in death. Mrs. Reed
served in the US Air Force where she met the love of her life, the late Captain Earl
Walter Reed whom preceded her in death.
Patricia is survived by her son, Earl Walter Reed, II (Amanda); daughter, Julia Reed
Stafford (Walter); eight grandchildren; brother, Rodney Brandenburg.
Services will be held in the chapel of Charter Funeral Home on Wednesday, November
2, 2022, at 11:30 a.m., with a visitation 30 minutes prior to her service. Pastor Chris
DeGreen will be officiating. Burial will follow in the Alabama National Cemetery with
honors at 12:30 p.m.