Dennis Robert Landschoot
Dennis Robert Landschoot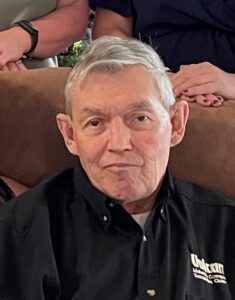 Dennis Robert Landschoot, age 73, passed away Wednesday, August 17, 2022, in the comfort of his own home. He was born in New York on April 12, 1949 to his parents, Francis and Audrey Landschoot. Dennis retired from Vulcan Materials Co. after many years. He enjoyed traveling with his wife and watching Alabama football (Roll Tide!) and the New York Yankees baseball.
Dennis is preceded by his parents, Francis and Audrey Landschoot and brothers, David Landschoot and Kevin Landschoot. He is survived by his loving wife of ___ years, Ruth Landschoot; son, Eric Landschoot (Mary); daughters, Amy D'Angelo (Ron) and Tammy Sennett; grandchildren, Kyle Landschoot, Nicholas D'Angelo (Leslie), Brittani D'Angelo, Miranda Sennett, Parker Senett, Ragan Sennett, Emma Grace Sennett, and Camilla Landschoot; and brothers, Richard Landschoot and Brian Landschoot.
A private family service will be held at a later date. In Lieu of flowers please donate to the American Heart association to American Liver Foundation.