Eddie "Boss Man" Carver
Eddie "Boss Man" Carver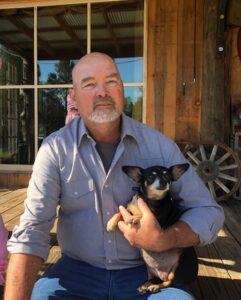 Eddie "Boss Man" Carver, age 65, of Calera, Alabama, went home to be with the Lord on Friday, July 22, 2022. Eddie was a loving and devoted family man with a stronger than life work ethic.
He was preceded in death by his parents, Sterling and Louise Goude Carver; sisters, Jerry Knox, Linda Green, Christine Barnes, and Rae Carden. His surviving relatives includes a loving wife of 15 years, Regina Carver; daughters, Kim Carver, Kitty Shirley (Allen), and Rachel Gilbert (Brett); son, Buddy Carver; grandchildren, Ashlyn, Katelyn, Lindsey, Davey, Laney, Laci, Hana, Kemper, Jax, Lexi, Kayla, Braylee, and Blair; sister, Deborah Hayes; and fur baby, Sally Sue.
Services for Eddie will be on Tuesday, July 26, 2022 at Randolph Baptist Church in Randolph, Alabama. A time for gathering will start in the church from 1:30 to 2:30 p.m. followed by his service at 2:30 p.m. Bro. Tony Reynolds will be conducting his services. Private family graveside will be later after his service. The family has asked that everything be a causal event in honor of Eddie's life "I've got this". Arrangements under the direction of Charter Funeral Home in Calera, Alabama, www.charterfuneral.com.