George Hugh Jones
George Hugh Jones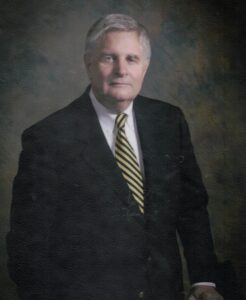 Jan. 22, 1944 – July 2, 2022
Jones, George Hugh, Montevallo, age 78, passed away on July 2, 2022. Born on January 22, 1944 in Washington D.C., he was the son of the late Phillip W.f. Jones, LSDR USN (Retired) and the late Evylnn Bagnell Jones. As the son of career naval officer, he attended some 14 schools before graduating in 1962 from J.E.B Stuart High School in Annandale, Va., attending the University of Alabama; where he was a member of Lambda Chi Alpha Fraternity, he was awarded a Bachelor of Science Degree in Commerce and Business Administration in May 1968. Mr. Jones having completed his course work in February, he was commissioned a 2nd lieutenant, Field Artillery, USAR and reporting got active duty that February, he served for two years with a year in Vietnam from June 1968 to June 1969 assigned first as a Forward Observer with Co. D., 2nd Bn, 8th Cav., First Air Calvary Division and his last five months as member of Five Man Adviser team with a South Vietnamese Regional Force Infantry Company.
After completion of military service, Mr. Jones attended the Cumberland School of Law, Sanford University and received his law degree in June 1973. He served as a deputy district attorney for practice as a criminal trial and appellate attorney until his retirement in late 2009 becoming the primary caregiver for his wife, Judith Albright Jones. He was a member of the Alabama State Bar, the Birmingham Bar Association, and the Florida Bar.
Mr. Jones was preceded in death by his wife of 45 years, Judith Albright Jones (June 22, 2020); by his parents, Phillip W.F. Jones, LCDR USN (Retired) and Evylnn Bagnell Jones and a brother Scott B. Jones, and is survived by several nieces, nephews and great nieces and nephews.
A private family memorial service is planned to reunite Judy and George on that special hilltop location overlooking the creek on the Albright Family Farm in Montevallo.