James Earl Smith Sr.
James Earl Smith Sr.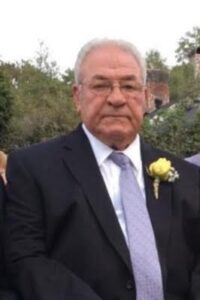 James Earl Smith Sr., age 79, passed away in the comfort of his home Wednesday, July 27, 2022 surrounded by his loved ones. He was born in Maplesville, Al on May 3, 1943 to his parents William and Mattie Smith, both have preceded him.  James is survived by his loving wife of 51 years, Carolyn Douglas Smith; daughters, Dawn Alexander (John) and Jennifer Woodson; sons, Eddie Smith, Allen Smith (Jo Ann), Darryl Smith (Beth), James Smith Jr. (Teresa); 19 Grandchildren; 30 great grandchildren; and sister, Nell Ragland.
Services will be held Monday, August 1, 2022 at Ashby Baptist Church in Brierfield, AL. Visitation will be held at 12 pm followed by a service at 1 pm. James will be laid to rest in Shelby Memory Gardens. Bro. Shannon Allen will be officiating.