Krista Contreras Reiter
Krista Contreras Reiter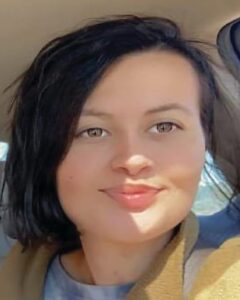 Krista Contreras Reiter, 21, left this Earth far too soon on December 28, 2021.
She was the beloved wife of Private Second Class Brandon Reiter, a fur mom, a daughter, a sister, a beloved friend, and an avid lover of animals. She was known for her extraordinary kindness and her fun-loving attitude. She was fiercely loyal to those she loved and always willing to help out anybody – or any animal – in need.
Those who loved Krista describe her a bright light dedicated to helping any animal she came across. She was passionate about working and volunteering with dog rescues and could frequently be found camping out on backroads in hopes of rescuing a stray that she'd read about or stopping to pick up an animal in need on the side of the road. Her fur babies were so incredibly cherished and she frequently fostered other pets who were between homes. Her dream was to one day own her own horse.
Krista had a smile that could light up a room and she was so loved by so many people. She treasured her two sisters, Brihanna and Lehanna, as well as friends both here in Alabama where she grew up and in North Carolina, where she was residing at the time of her death. Although she could sometimes be shy, she loved meeting new people and she was a faithful and devoted friend to those she loved.
Krista met the love of her life in December 2018. She saw Brandon from across the room and invited him to a Christmas party where they stayed up till dawn getting to know one another. On Christmas Eve of 2020, Brandon ask Krista to become his wife and she said yes. Three months later, they were married and soon after moved to North Carolina with their dogs, Aleu and Ice and their cats, Thor and Loki. She was an incredible wife and Brandon will miss the little things the most – her always eating Oreos with hot chocolate or refusing to eat hotdogs unless they were cold.
Krista is a graduate of the School of Technology in Columbiana. She is the daughter of Christy and Christopher (Bebo) Powell. She loved Harley Quinn, driving fast, listening to loud music, and having fun with people she loved. The world won't shine as bright without her sweet smile and compassionate spirit. Donations to your local dog or cat rescue in Krista's memory would honor her love for all animals.
Krista's remembrance service will be held on Sunday, January 9, 2022, in the chapel of Charter Funeral Home at 2:00 p.m., with a visitation time one hour prior to her service. Charter Funeral Home of Calera, Alabama are handling her arrangements.