Dr. Hilda Tant
Dr. Hilda Tant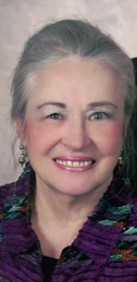 Dr. Hilda Tant
April 13, 1932 – September 6, 2022
Some people come into our lives and quietly go. Others touch our hearts and because of their tender touch, we are never the same.
Hilda Tant had that tender touch, drawing many to her soothing nature. How she shared her wisdom of positivity framed who she was as a human being – blessing family and friends, uplifting countless others in her teaching and vocation.  During her last years and especially during her decline over the past several months, "Maw Maw" was visited weekly by her great-grands Zane, Laylee and Macy.  Hilda's first love was her family.
She kept the score sheet at all of Terry's baseball games for 12 years. She tried to be sure Robin could play the piano (sorry Mom)! Making memories as a family of four was a top priority for mom and dad! They made sure to save so we could go on a great 3 week driving vacation around the United States. We have scrapbooks of every trip! Some of our fondest memories are trips out west that included: riding horses, meeting other families at the dude ranch & white-water rafting.
She was a fantastic cook. Her recipes were so popular that she and dad wrote a family cookbook, "Its all in the family." Everyone got one for Christmas, even the kids. She was an avid Alabama fan. Our best friends, the Henry's, lived next door and were Auburn fans. Hilda and Mr. Henry were competitive, so they each would bet their favorite things against each other. His golf clubs against her piano! They would decorate the losers house and take possession of their bet. We never remember our piano leaving the house but do remember his golf clubs being in her trunk.
Every year our dad dressed up as Santa Claus. If you ever saw or heard him, you knew Santa was real. All the grandchildren grew up with Santa stopping in on Christmas Eve, along with Mrs. Claus. Dressed as Mrs. Claus, Mom always tagged along and loved this tradition. Both our parents were self-employed, but we ate dinner as a family every night and went to church every Sunday together. There are so many stories, but I think you have gotten the idea. We were the winners! Love, laughs, kisses, and hugs were freely given!
Now the rest of her story…
She is survived by her son, Terry Tant; daughter, Robin (Mike) Wood, as well as six granddaughters –
Tara (David) Bensinger, Teryn (John) Rodriguez, Lauren (Tyler) Hays, Molly Tant, Morgan Wood Painter, and Ryan Lee (Jake) Arthur; eight great grandchildren – Ryan, John and Sarah Bensinger; Connor and Catherine Tolbert; Zane Painter; Laylee and Macy Arthur; and numerous nieces and nephews. Hilda is predeceased by her husband, John O. Tant, and all her siblings. The youngest of eight children of Nettie Shirley and George Washington Johnson, Hilda was born in Cullman and moved to Anderson, Indiana. She attended school from the age of 12 through high school in Anderson, where she met John Tant at a camp meeting. He was the love of her life and spouse for 63 years. After marrying, John and Hilda moved to Birmingham, where she was employed at Forbes Piano.
Dr. Hilda Tant, Ph.D. of Medical Hypnosis and Specialty Law from UCLA was in private practice in Birmingham for more than 35 years. Hilda was a member of the National Board for Certified Clinical Hypnotherapists, American Counseling Association and Alabama Counseling Association.
Dr. Tant specialized in hypnotherapy of adults and children in such areas as relaxation training, concentration, stress management, pain control, learning and memory improvement, sports achievement, habit control, sales, and confidence. She was a consultant to physicians, dentists and
other health professionals and worked with local, state and federal law enforcement agencies in forensic hypnosis. She taught seminars throughout the nation to promote better physical and mental health through relaxation and self-direction. She wrote and produced tapes that utilized audible,
subliminal and music in most of these areas.  A significant achievement of Dr. Tant was being the attending hypnotherapist during the first obstetric/gynecological surgical procedure utilizing hypnosis as the sole anesthesia performed at UAB. In 1974, Dr. Tant was named Professional Hypnosis Consultant of the Year in recognition of her outstanding service in the field of medical hypnosis. In 1976, she received an award for outstanding contributions to theological literature in the field of hypnosis.
Dr. Tant also had many notable accomplishments in law enforcement. These were acknowledged by the varied commendations received throughout her career from 1976 until her retirement. She worked with the Judicial College of Montgomery, Alabama Bureau of Investigation, Federal Bureau of Investigation, and numerous legislative members, including representatives, senators, and governors, as well as several Presidents of the United States. She gave instruction in Hypnosis and the Law for various law enforcement agencies. Not only did Dr. Tant teach, but she assisted in difficult cases with local police departments, as well as the FBI, in forensic hypnosis.
In 1980, Dr. Tant worked with Coach Bryant and The University of Alabama football team, using hypnosis for motivation and memory control. She was the first woman to be inducted into Tide Pride. She was a frequent speaker in high schools, colleges, professional schools, as well as civic and community groups throughout the U.S. and abroad, including radio and television.
Hilda was also an accomplished musician. For many years, she was music director for the Actors Civic Theater in Birmingham. Hilda was also the organist at Cahaba Heights Methodist Church for 5 years. She and John were long-time members of Riverchase Methodist Church.
The family would like to thank the entire staff of Galleria Woods Independent Living, Assisted Living and Skilled Nursing for their wonderful care over the past 20 years of their parents' lives, as well as Compassus Hospice during our mother's last months.
Hilda's wishes for privacy for the family at her passing is being honored. Her request for anyone wishing to acknowledge condolences by donations to be made to Big Oak Ranch (250 Jake Mintz Road, Gadsden, AL 35905, 256.892.0773; bigoak.org).