Jeffery B. Thompson
Jeffery B. Thompson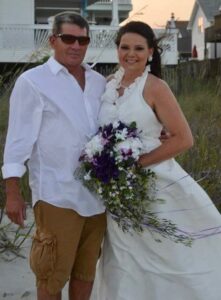 (Jeffery pictured with his daughter Lauren)
Jeffery B. Thompson, age 64 of Alabaster, passed away Sunday, September 11, 2022.
Jeffery is preceded by his parents, Frank Thompson Jr.; mother, Iris Thompson; son, Jeffery B. Thompson II; and sister, Phyllis Hawkins.
Jeffery is survived by his daughter, Lauren Reed (Jeremy); son, Jeremy Thompson (Kelly); brother, Phillip R. Thompson (Lyn) and 5 grandchildren.
There are no services for Jeffery currently at this time.