Hollis Lanie Cahela, Sr.
Hollis Lanie Cahela, Sr.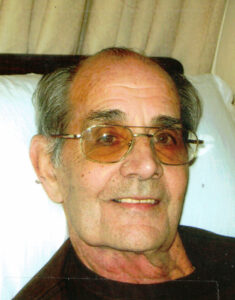 Hollis L. Cahela, 88, passed into Heaven peacefully on April 14, 2020.  He was born on April 1, 1932, to Eunice and Joe Cahela in Lawrence County, AL.  His parents and one sister, Juanita Myrick, predeceased him.  Hollis is survived by his wife, Louise Cahela of Shelby Shores; daughter, Dedra Cahela of Shelby, AL; sons, Lane Cahela of Hoover, AL, Clay Cahela of Charlotte, NC, Joe Cahela of Shelby, AL; grandsons, Brandon Latham of Denver, CO, Ryan Cahela of Durham, NC, Mason Cahela of Hoover, AL; granddaughters, Sarah C. Jordan of Hoover, AL, Hannah Cahela of Hoover, AL, Clair Gibson of Leeds, AL; and sister, Belvie Mann of Bessemer, AL.
Hollis retired after thirty years as a design draftsman with Fontaine Fifth Wheel and Transall.  He was a veteran of the U.S. Army, a member of Antioch Baptist Church, Columbiana, AL, Shelby Shores Community Association having served on the Board of Directors, former member and past president of the Kalpa Dance Club and Birmingham Chapter of SPEBSQSA barbershop chorus.  Hollis was a loving son, brother, husband, father and grandfather.  A heartfelt thank you to New Beacon Hospice personnel who helped care for him the last four years.  A Celebration of Life gathering will be held at a later date.  Any memorial donation may be made to SSCA, 65 Marina Road, Shelby, AL 35143, an organization that has meant so much to us over the years.  Charter Funeral Home entrusted.