Terrell Ann Pfaff (Bice)
Terrell Ann Pfaff (Bice)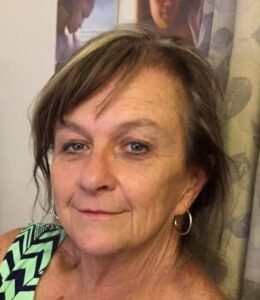 On Saturday, June 20th, 2020, Terrell Ann Pfaff (Bice), beloved wife and mother of three children, passed away at age 62.
Terrell was born on November 29th, 1957 in Birmingham, AL to Charles and Doris (Smith) Bice. Terrell grew up in Fairfield, AL and graduated from Mountain Brook High School in 1977. On July 25th, 1987 she married Samuel Edwin Pfaff Jr. They raised two daughters, Emily and Natalie, along with one son William, in Southern California.
Terrell was a devoted mother, an avid Auburn fan, loved camping and spending time down at the Gulf or Lake Martin. Terrell loved and supported her children in every aspect of their lives. From being a committed member of the PTA to coaching softball, Terrell always put her children first and loved being around those that she worked with. Terrell would light up a room with her humor and always made others feel like family. Terrell enjoyed cooking traditional family recipes and sharing them with those she loved.
Terrell was preceded in death by her father Charles Bice , her mother Doris Bice and sister Becky Bice Cleary. She is survived by her husband Samuel Pfaff, her three children, Emily Busby, Natalie Pfaff and William Pfaff, her Son-in-Law Trey Busby, grandson Cooper Busby, her sister Ellen Storey, her brother Wade Bice and many loving nieces and nephews.
A memorial service will be held on Tuesday June 30th, 2020 at Charter Funeral Home 2521 US 31 Calera, AL 35040 at 11 o'clock AM.
In lieu of flowers, donations could be made to the American Cancer Society.